About Us
EXCLUSIVE NSDA PARTNER IN Vancouver
NSDA Vancouver is a partnership between and the National Speech & Debate Association based in the United States. NSDA-Vancouver provides membership, runs tournaments, and recognizes student achievement through the pointing system.
About the National Speech & Debate Association
"National Speech & Debate Association was created in 1925 to provide recognition, and support for students participating in speech and debate activities. While our organization has evolved over the decades, our mission is more relevant today than ever before. We connect, support, and inspire a diverse community committed to empowering students through competitive speech and debate.
The National Speech and Debate Association is the world's largest honor society devoted to speech and debate activities, and bestows numerous awards and recognition to students, coaches, and schools. We also host the largest academic competition in the world, the National Speech and Debate Tournament. In addition, we provide numerous benefits to our members, such as resources, programs, publications, and scholarships."
"I think debating in high school and college a most valuable training whether for politics, the law, business, or for service on community committees such as the PTA and the League of Women Voters. A good debater must not only study material in support of his own case, but he must also, of course, thoroughly analyze the expected arguments of his opponent….The give and take of debating, the testing of ideas, is essential to democracy. I wish we had a good deal more debating in our institutions than we do now"
– President John F. Kennedy
NSDA Vision in Vancouver
We envision a world in which every student has access to membership in the National Speech & Debate Association, providing the educational resources, competitive opportunities, and expertise necessary to foster their communication, collaboration, critical thinking, and creative skills.
NSDA History in Vancouver
NSDA-Vancouver was founded in 2019 through an exclusive partnership between National Speech and Debate Association. NSDA-Vancouver is excited to launch during the 2019-2020 school year with resources (in-partnership with DebateUS!), tournaments, and the first debate honor society in Vancouver!
J. Scott Wunn has been the Executive Director of the National Speech & Debate Association since 2003. Scott is a two-diamond coach and a member of the Key Coach Society of the Barkley Forum for High Schools. During his current tenure as Executive Director, Scott is most proud of the advancements the National Speech & Debate Association has made in coach education programs, community related program development, and communication and cooperation among the leadership of the Association.
Stefan,  the Director of NSDA International Program. He was a policy debate coach for the Harvard University Debate Council for twelve years, and is currently the Debate Coach for Lakeland School District, as well as the Founder and Director of Millennial Speech & Debate, the Georgetown Public Forum Debate Workshop, the Georgetown Public Forum debate tournament, and the Middle School Tournament of Champions.  Stefan has been actively teaching speaking and debating in the United States at both the high school and college levels since 1994. During that time, he has taught hundreds of students, developed and tabulated more than one hundred tournaments. He has worked to develop debate in the US, Canada, China, the Dominican Republic, Korea, Japan, Morocco, and Taiwan. High school students he has worked with have been admitted to Harvard, Stanford, MIT, Emory, Georgetown, Northwestern, and many additional top US universities. 
Stefan is available to teach all debate events, public speaking, and assist with preparation for Model United Nations.
Brian Manuel is the Director of Policy Debate at Stanford University and the Director of Debate at Edgemont High School. Prior to Stanford, Brian coached for Harvard University, where his teams were greatly successful achieving multiple First Round At-Large bids to the National Debate Tournament and participated in elimination rounds. At Stanford, Brian has coached teams to the elimination rounds of the National Debate Tournament and the Cross Examination Debate Association National Championship. On the high school circuit, Brian has coached the champions of the 2003 Bronx Science, 2008 Barkley Forum, 2011 Meadows & USC tournaments, and the 2012 Golden Desert Invitational. In addition, Brian has had multiple teams in the elimination rounds of the Tournament of Champions, NDCA, NCFL, and NSDA Nationals with finals finishes in 2007 and 2012, in addition to coaching the top speaker at NSDA Nationals in 2013.
Brian is available to teach all debate events and public speaking.
Joshua Gonzalez has more than 20 years' experience coaching debate at the high school and college levels and is currently an Assistant Coach for the debate team at the Westminster Schools in Atlanta, GA. Previously, Joshua served as a Lecturer and the Assistant Director of Debate at the University of Houston (TX) and an Assistant Coach for the debate teams at the University of Iowa, Wake Forest University (NC), and Michigan State University. Joshua has coached numerous late-elimination round qualifiers at national championship tournaments in both collegiate and high school debate, including the 2006 National Debate Tournament Champions and 2009 Runners-Up.
Currently, Josh is the Director of the St. Louis Urban Debate League and is one of our regular online teachers.  Josh has coached more than 100 hours of debate online and many of his students have reached the late elimination rounds of Public Forum tournaments.
Joshua is available to teach all debate events.
Glen Frappier is a Senior Lecturer in Communication Studies and the Director of the Gonzaga University Debate Program. Under his leadership, Gonzaga has achieved numerous successes at the highest levels of collegiate policy debate. In 2012, Glen's achievements were recognized by the National Debate Tournament as the recipient of the George Ziegelmueller Award, presented annually to a coach who has distinguished themselves in the communication profession while coaching teams to competitive success at the NDT.
Glen is available to teach all debate events, public speaking, and general communication courses.
Yashwant has been coaching debate for 3 years. In high school he repeatedly qualified for the California State Tournament in Congress, in addition to regularly progressing far in tournaments, including a semi final finish at Santa Clara in Parliamentary Debate. As a coach he has coached students to championships at both Georgetown in 2017 and Harvard in 2019, in addition to many other students regularly making elimination rounds
Archie is a fourth year Philosophy Honors student at the University of British Columbia. His debating career began when he was just 13, and by the time he reached grade 9 had won the Western Australian Debating League's top speaker award in the grand final of 2013. Since he moved to Canada, Archie participated in the UBCDS, and won the Hugil Cup in Edmonton, broke at Brandeis IV, and won the top novice speaker and came first in the break at the West Coast Novice Championships in 2017. Since then, Archie was elected the training director at the UBCDS, and has coached a wide variety of students across many speech and debate events.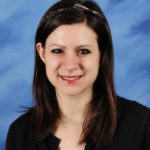 Mikaela Malsin is the current Director of Georgetown University Debate. Before then, she was the Associate Director of Debate at Emory University. Mikaela received her Ph.D. in Communication Studies from the University of Georgia in 2016.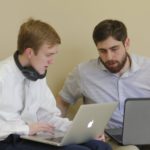 Brandon Kelley is the Assistant Director of Georgetown University Debate. Brandon graduated from Georgetown's School of Foreign Service in 2017, and has been working as the Assistant Director of Debate ever since He is widely considered to be one of the most talented young coaches in the activity. He also teaches at the Debate Institute at Dartmouth.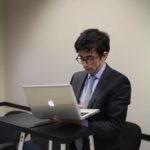 Ezra Louvis is the Assistant Coach of Georgetown University. He was a multi-time First Round at Large bid recipient at the National Debate Tournament, and finished in 2nd place in 2017. Ezra also works as a research specialist for Bracewell LLP.