Some of NSDA's Notable Alumni
NSDA students go on to become powerful and successful members of society
in every sector and industry from politics and business to arts and academia.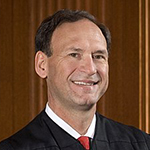 Samuel Alito
Class of 1968
Trenton Hamilton East High School, New Jersey
Chief Justice of the United States
Samuel Anthony Alito Jr. is an Associate Justice of the Supreme Court of the United States. He graduated from Yale Law School in 1975, where he was an editor of the Yale Law Journal. He was nominated to the Court by President George W. Bush and has served on the court since January 31, 2006.
Alito is considered one of the most conservative justices on the Court and has described himself as a "practical originalist." Alito's majority opinions in landmark cases include McDonald v. Chicago and Burwell v. Hobby Lobby.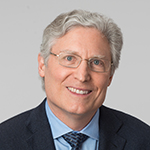 B.Douglas Bernheim
Class of 1975
Harvard School, California
Economist, Chairman of Stanford University Department of Economics
B. Douglas Bernheim is the Chair of Stanford University's Department of Economics, where he is also the Edward Ames Edmonds Professor of Economics. He has previously served as the Director of the Stanford Institute for Theoretical Economics, and has held faculty positions at Princeton University and Northwestern University.
His research has spanned a variety of fields, including public economics, behavioral economics, game theory, contract theory, industrial organization, political economy, and financial economics.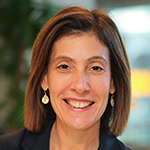 Bellaire(Houston) High School, Texas
Arnold & Porter Collaborator, one of the 100 most influential lawyers in the United States
Lisa Blatt heads the Appellate and Supreme Court practice at Arnold & Porter. Blatt has argued 35 cases before the Supreme Court, prevailing in 33. She has argued in front of the Supreme Court more than any other female litigator in the country. The National Law Journal called her a "visionary" and one of "the 100 most influential lawyers in America."
The Washingtonian has listed her as one of the "Most Powerful Women in Washington" four times, and Chambers USA has noted her "meticulous oral argument preparation and 'great presence before the court.'"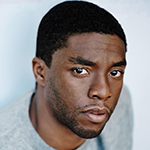 Chadwick Boseman
Class of 1995
T. L. Hanna High School, South Carolina
Actor of "Jaguar"
Chadwick Boseman is known for portraying Jackie Robinson in 42 (2013), James Brown in Get on Up (2014), T'Challa/Black Panther in Captain America: Civil War (2016), and Thurgood Marshall in Marshall (2017). He also had roles in the television series Lincoln Heights (2008) and Persons Unknown (2010), and the films The Express (2008) and Draft Day (2014).
He will reprise his role as Black Panther in Black Panther and Avengers: Infinity War, both scheduled for release in 2018. Boseman placed eighth in Original Oratory at the 1995 National Tournament.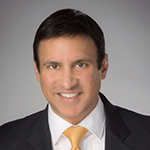 Reuben Advani
Class of 1990
Apple Valley High School, Minnesota
CEO The New York Academy of Science STEM Association
Reuben Advani is a business executive and author. Currently, Mr. Advani serves as the CEO of The Global STEM Alliance, an initiative focused on improving the quality of STEM education and increasing access to it.
Mr. Advani authored the successful business books, The Wall Street MBA, published by McGraw-Hill, and Financial Freedom, published by Apress. He has been featured in prominent magazines including Investor's Business Daily and U.S. News & World Report. Mr. Advani holds a B.A. from Yale University and an M.B.A.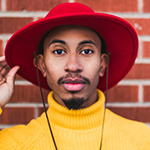 Sumner Academy, Kansas
Famous Youtube Columnist, Ellentube Contract Columnist
Kalen Allen attends Temple University and majors in theater and film. He is well-known for his "Kalen Reacts" YouTube videos critiquing online recipes. After a visit to The Ellen Degeneres Show in 2017, Kalen was hired as creator at Ellentube.
IN HIS WORDS | "The best part about competing in speech and debate was being able to tell the stories I wanted to tell. But it was the freedom of expression and creativity in performing those pieces on a competitive level that strengthened my artistry while providing discipline."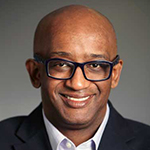 Dr.Mike Edmonds
Class of 1980
Northwest High School, Tennessee
Colorado College vice-president, Dean of Students
Dr. Mike Edmonds is the Dean of Students and Vice President of Student life at Colorado College. He also serves as Chair of the Board at Memorial Hospital of South Bend and was previously the Assistant Dean of Students at the University of Mississippi.
Dr. Edmonds began his forensic career as a seventh-grader in Clarksville, Tennessee, and majored in theater and speech at the University of Mississippi.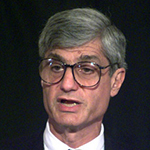 Robert Rubin
Class of 1956
Miami Beach High School, Florida
The 70th US Treasury Secretary, former Co-Chairman of Goldman Sachs Board of Directors
Robert Rubin was a lawyer, former cabinet member, and retired banking executive. He served as the 70th United States Secretary of the Treasury during the Clinton administration. Before his government service, he spent 26 years at Goldman Sachs, eventually serving as a member of the board and co-chairman from 1990 to 1992.
He is the founder of The Hamilton Project, an economic policy think tank that produces research and proposals on how to create a growing economy that benefits more Americans.
Oprah Winfrey
Class of 1971
East Nashville High School, Tennessee
Prominent Speaker and Entrepreneur
Oprah Winfrey is a media proprietor, talk show host, actress, producer, publisher, and philanthropist. She is best known for her talk show The Oprah Winfrey Show, which was the highest-rated television program of its kind in history and was nationally syndicated from 1986 to 2011 in Chicago, Illinois. Dubbed the "Queen of All Media," she has been ranked the richest African American and the greatest Black philanthropist in American history. In 2013, she was awarded the Presidential Medal of Freedom by President Barack Obama.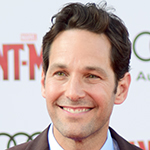 Shawnee Mission West High School, Kansas
Comedian, Writer, Producer, actor of "Ant-Man"
Paul Stephen Rudd is an American actor, comedian, writer, and producer. He is known for his starring roles in the films The Cider House Rules (1999) and Halloween: The Curse of Michael Myers (1995), the comedy films Clueless (1995), Wet Hot American Summer(2001), Anchorman: The Legend of Ron Burgundy (2004), The 40-Year-Old Virgin(2005), Knocked Up (2007), Role Models (2008), I Love You, Man (2009), Dinner for Schmucks (2010)
Our Idiot Brother (2011), Wanderlust (2012), This Is 40 (2012), and Anchorman 2: The Legend Continues (2013)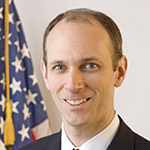 Austan Goolsbee
Class of 1987
Milton Academy, Massachusetts
Former Chairman of the US Council of Economic Advisers, Cabinet members
Austan D. Goolsbee is the Robert P. Gwinn Professor of Economics at the University of Chicago Booth School of Business. He previously served in Washington as the Chairman of the Council of Economic Advisers and a member of the President Obama's cabinet. His research has earned him recognition as a Fulbright Scholar and an Alfred P. Sloan fellow.
As a high school student, Goolsbee won the NSDA national championship in International Extemporaneous Speaking (IX) in 1987.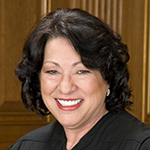 Sonia Sotomayor
Class of 1972
Cardinal Spellman High School, New York
Associate Justice of the Supreme Court of the United States 
Sonia Sotomayor is an Associate Justice of the Supreme Court of the United States, serving since August 2009. She has the distinction of being its first justice of Hispanic heritage, the first Latina, its third female justice, and its twelfth Roman Catholic justice. Sotomayor graduated summa cum laude from Princeton University in 1976 and received her J.D. from Yale Law School in 1979, where she was an editor at the Yale Law Journal.
Sotomayor was nominated to the U.S. District Court for the Southern District of New Yorkby President George H. W. Bush in 1991; confirmation followed in 1992. In 1997, she was nominated by President Bill Clinton to the U.S. Court of Appeals for the Second Circuit. In 2009, President Barack Obama nominated Sotomayor to the Supreme Court following the retirement of Justice David Souter.